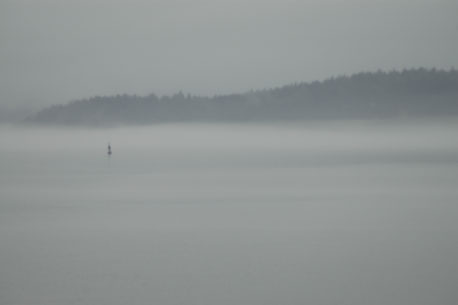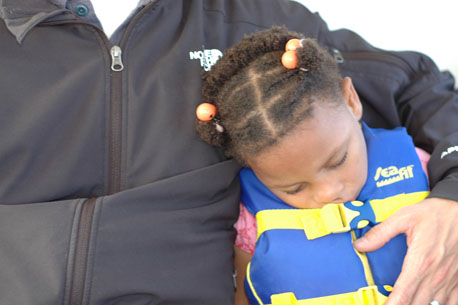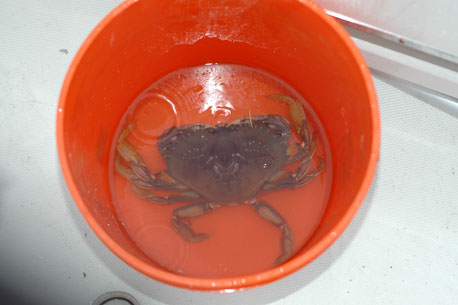 Scenes from the weekend. Seriously? One measly crab and raindrops in the bucket? I'm not impressed, August, not impressed at all. 
It's time for some randomness.
First, I've been listening to David Sedaris reading Barrel Fever while driving in my car. I'm in such a good mood all the time. I laugh at odd times, away from my car and alone. I think it's his funniest work, and it's so much better when he reads it aloud. Glenn's Homophobia Newsletter. You Can't Kill the Rooster. I just hear the titles and really don't need to hear anything else.
Another thing that is bringing me great joy: Luna and Larry's Coconut Bliss. I haven't met an ice cream I liked this much in years. It's made of coconut milk so if you're not a fan, you probably won't like it. If you do like coconut, try it, cappuccino in particular. Don't let the dairy-free and sugar-free business fool you. It's good.
The final thing that is making me happy… I recently survived my sister's mattress quest. Oh, it was painful and drawn out for both of us. There were several calls and emails of links and me going no, no, no. We don't want their special "green tea moisture reducer" or whatever other crap the mattress is treated with. Finally, with a little help from my good friend Google we found this place in Berkley that sells untreated kids', inner spring mattresses for $400. It's just a basic mattress with a natural flame barrier (wool) that still meets all government standards without chemicals. When I called they said they don't advertise it because they make it themselves and she doesn't think they could keep up with demand (?!). Seriously, anyone looking for a business idea? Here's a red hot tip: make a cheap chemical-free kids mattresses. Doesn't have to be organic, doesn't have to be fancy, just chemical free. In the meantime, I'm not sure if these guys ship but it's worth asking.
Have a lovely week!