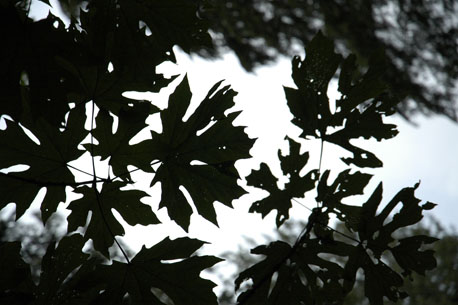 Like any parents we have our struggles. Without giving you all the details, let's just say that we're seeking professional help and not for the first time. I don't believe there is anything wrong with our girl, but the conventional parenting techniques (ie: Love & Logic) aren't working, and we need an advisor to help us through our days. There are weeks and months when I feel like I can't do anything right for her, when I feel like it's all wrong. When I don't know what parent she needs me to be.
We met with someone last week. When I thought about the appointment beforehand I worried I'd start crying and not be able to stop. We gave her the whole story from the beginning.
I told her about Josie's grand entry into the world: spontaneous labor and an unplanned home birth (ie: have a contraction, get in tub, have baby). I told her about Josie's first week of life in the ICU, and how she had a little orange bow in her hair the day we met her. I told her how Josie had complete head and neck control and cried real tears from the beginning. I told her about the time Josie got so mad at me for running out of formula that she wouldn't make eye contact. About the crawling and the climbing and the walking and the running, oh god, the running. The running and how she ran without fear or boundaries, how she'd run into large bodies of water, off tall ledges, into traffic. I told this woman about the pinching and the biting and the hitting, but also about the hugging and the loving and the joking and her first words which were 'owl' and 'hug.' We talked about how other children cluster around her, how everyone is drawn to her, and also about the sleep problems, the night waking, the sensory seeking and the inability to calm herself. I told her I was reading the "Spirited Child" book and that Josie scored 106 on a scale of extreme behavior that only goes to 50. And, finally, I told her about the unreachable place where Josie seems to go sometimes when nothing works.
I talked about all of these things with surprising composure. It was when I got to the adoption, to the part where we talk about the birth family that I got into weepy, quiver-lipped, trouble. I mentioned a friend who had a spirited child. How the boy's father had been the same way growing up. I thought about how wonderfully reassuring it would be to be to know Josie's traits came from a relative and be able to say, yes, it's okay – look at what a lovely and interesting adult she is now.
We know very little about Josie's birth father but, for some reason, I think she gets her temperament from him. I wonder what his mother would say if she knew there was a small version of her son in the world. I wonder what her life and his childhood were like. I imagine her hearing about Josie and saying something like: Oh heavens! And putting a hand to her chest and laughing. Then saying: You have got your work cut out for you! Or something like that. That's all. She doesn't give me any sage advice, or answer questions. She doesn't tell me what I already know, that this kid is going to be fine and that everything will be all right. We share a look and I get everything I want and everything I need from her eyes because I can see there is someone in this world who knows exactly what we're going through.