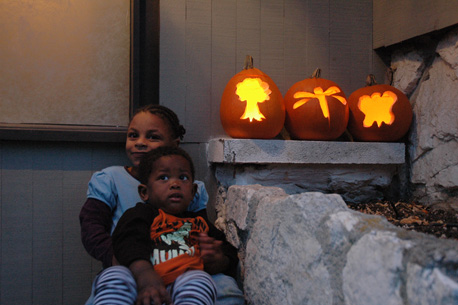 Well, awesome. The readings at Elliott Bay Book Company, Village Books and Nordstrom all had strong attendance and book sales. The Bellevue Square Nordstrom is now selling the book in their lingerie department. I guess it's kind of like buying a CD at Starbucks. Rumor is that the distributor is upping their order quantity and the publisher is burning through their stock. Thank you for buying copies, recommending it to your friends and spreading the word.
We've seen some great reviews and a little love from the online world. Here's a recap:
Shelf Awareness for Readers, Featured, Starred Review – October 14, 2011
Shelf Awareness Book Brahmin Author Interview – October 12, 2011
The Next Family Blog Post – October 6, 2011
Coffee Jitters Blog Book Review – September 29, 2011
I've enjoyed getting your Who in This Room love notes on Facebook and in email. It's been the best part of this whole experience. Some of you have asked how you can help. If you want to take these love notes and post them to your favorite book-review site, I'd promise to love you and care for you forever.
Since I'm asking for things… In the midst of all this book madness, Hysterical Mommy Network, Who in This Room's neglected pet fish, is up for a Red Tricycle Totally Awesome Award. You can vote here. I'm late to this party and the contest ends the end of this month!
While you're at the Red Tricycle site, you can pop over and vote for Josie and Little K in the Red Tricycle Spooktakular Pumpkin Photo Contest. We're finalists!
Thank you! Love. Forever. You.
xoxo