It was my birthday on Saturday. My hero, Polly, came to watch Josie while Paul and I jumped a train to Portland for two days and two nights. It was a dream come true. Here are some of the highlights.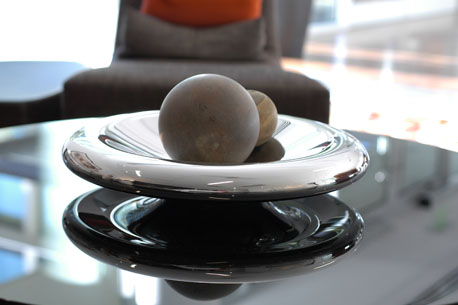 We stayed in a trendy hotel.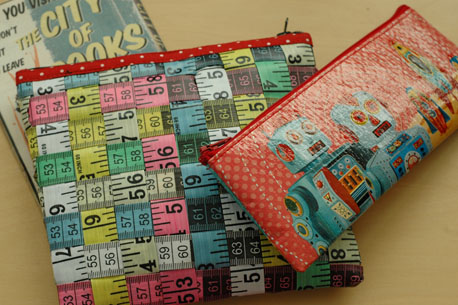 I bought little cases to hold things. They make me enormously happy.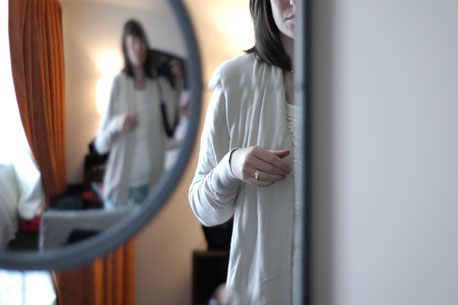 I tried to take some blogger self-portraits. It's surprisingly difficult.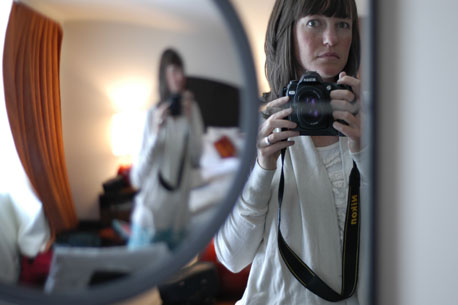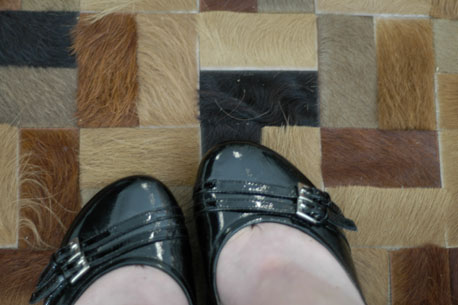 I wore a skirt.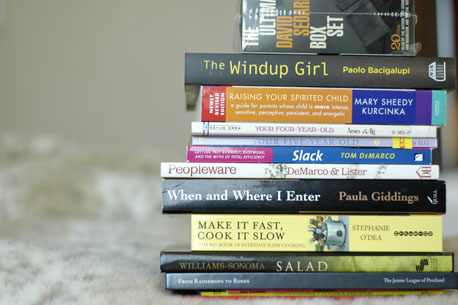 I spent hours at the world's largest bookstore. We bought books. I considered sharing a picture that didn't show the titles but this says so much about our lives right now. You can't see the children's books on the bottom – Olivia, Curious George and Corduroy. It's kind of a little poem.
I turned 37.