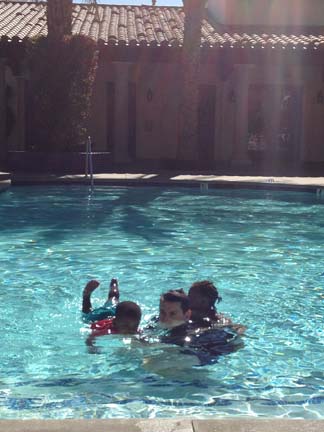 It's the time of year when the Environmental Working Group (love those people) publishes their annual sunscreen report, rating the toxicity and efficacy of sunscreens. And I have some good news this year! I've made a few important discoveries.
First, here are a few products that I like (gawd, it would be awesome if someone was paying me for this placement but they aren't).
For daily moisturizer and sunscreen I use this Cetaphil.
I've even found a sunscreen that EWG tolerates and that I like. It's not all gooey and sticky. It's the Neutrogena Sensitive Skin Sun block Lotion SPF 30. Be careful to make sure you get the right Neutrogena product because when you get above SPF 30 the ratings start turning red.
Now, this is the really big news… I've found a kids sun block that I like. It doesn't even turn them blue and ghostly. It's All Terrain KidSport Phineas and Ferb Sunscreen Spray, SPF 30.
Skin Deep beyond the sunscreen: there are now a bajillion +/- products in the database and it can be challenging to find and choose a new product. But, I've discovered that I can go to a category, like toothpaste, and start at the green end of the list and keep looking in the low toxicity scores until I find a brand name that I know I can get in my local store. Ta-da! Then I have what I need.
Do you all have any lotion or sunscreen products you really love? What are they and how do they rate?