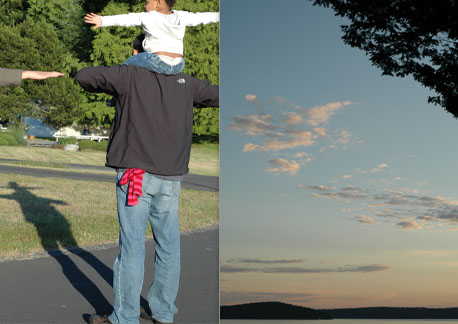 It's a mess around here.
I'm going to be on vacation next week which means I'm preparing for vacation this week. I'm swamped, but I have so much to say! Maybe when I get to the beach I'll be totally inspired to write. Maybe I'll post every day. It could happen, but it's more likely I'll be swimming in the lake, drinking sake and chasing bubbles in the forest with my nieces (the nieces are coming!). Who has time for hysteria?
Before I let you go: did you see my new buttons (top right)? Pretty nice, no? If you aren't following HMN on Facebook maybe you could. It would be, like, super-awesome if you would, like, 'like' me. I like you. Have I mentioned lately how much I like you?
Enough! I'm off to pack things. I'll be in touch, maybe, yes, or no, maybe not, but sometime soon, I promise. In the meantime, enjoy the 4th!