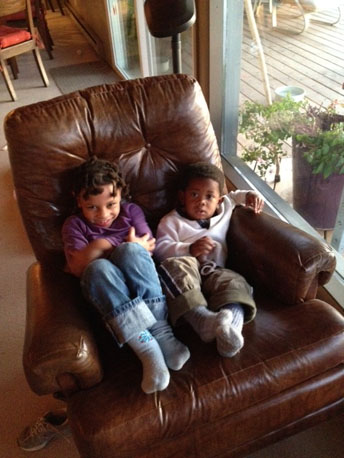 I'm not a morning person. It takes me a little while to wake up. My husband and ex-roommates can verify that, before kids, I had a guideline. No, it was more of a rule that it was safest not talk to me before I left for work in the morning. You could call me the minute I was out the door; that was best.
Josie is a morning person. She is 100%, in your face, loud, starting at about 6:00 am every day.
Sometimes we struggle. Some mornings there is sobbing, sibling slap fighting and resulting time out(s). On these mornings there is usually some maternal yelling and I spend the rest of the day being mad at myself and trying for forgive myself for losing my business.
As a result, I do my best to streamline our morning routine, to put out her clothes the night before, to make sure she puts socks on before she leaves her room so we don't have to go back for them. I plan a menu of breakfast options so she has multiple sources of protein, but not so many that I have to make every breakfast food in existence.
As Josie gets older, we can talk more about mommy's dislike of loud noises in the morning and the appropriate and inappropriate times for loudness. Paul and I try to make mornings fun by talking like pirates, challenging each other to races, and giving lots of rewards. Sometimes these tactics work. Sometimes they don't.
The other day we had a super-great morning. Josie and I were both so chipper. I think she skipped to the car and actually got in right away and then I thanked her. There was no yelling, no crying, no children slap-fighting. If a neighbor had heard us, I don't think they would have even thought about calling CPS. Not once.
Later that day, I found myself thinking about what we did right – a mental de-brief of the morning. What made this morning different? Then I remembered the email. Before I went into the kitchen I checked the email on my phone and discovered that The Huffington Post would be publishing my essay the next day. Interesting. Perhaps I need to work less on Josie and more on myself. Perhaps I need to be less of a pirate and more of an empathetic mother. Or, perhaps I just need to make sure I get an email that is just that happy, every morning.