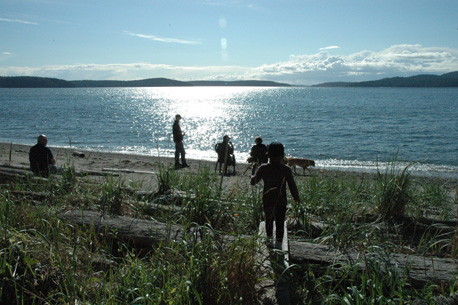 It's been ages since I posted a recipe. My friend, Tami, sent me this. I made it over Memorial Day weekend and I was a hero, they practically threw me a ticker-tape parade after dinner. I added a bunch of grated zucchini at the end. It was awesome.
Recipe: Stewy Chicken
Ingredients
1 whole chicken or 8 skinless boneless thighs
3 Tbsp olive oil
2 Tbsp chopped mint leaves
2 Tbsp salt
3 garlic cloves
1 Tbsp black pepper
1 Tbsp ground cumin
1 Tbsp smoked paprika
1 Tbsp sugar
2 teasp dried oregano
1 teasp minced jalapeno pepper
1 teasp lime zest
1/4 c lime juice
Instructions
Throw the whole deal in a pot and let it cook for a long time on low heat — two + hours. Serve with rice or in tacos or on salad.