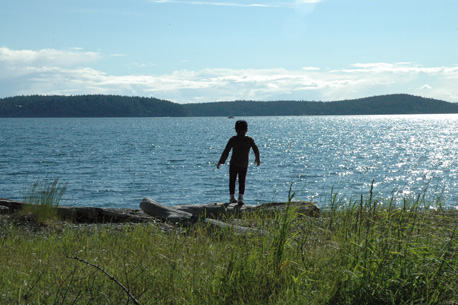 Oh my god, the sun is out, where is my sunscreen post?! Imagine me digging around in the piles on my desk. Oh, that's right, I haven't written it yet. Save the kittens!
First off, you can get caught up with last year's sunscreen news here.
The big news for this year is concerns nano zinc and titanium particles. These particles, when inhaled, have been shown to cause cancer in lab rats. More studies are needed before we know if they have a similar effect when absorbed through the skin, but for now, they're easy enough to avoid.
Same as 2010, we're trying to stay away from oxybenzone (endocrine disruptor). Vitamin A (retinl palmitate) is still controversial but also easy to avoid.
Kathy and Statia over at Safe Mama have already posted an awesome sunscreen report. They have a short list of what you should buy, with many reviews and feedback about texture, consistence, scent and efficacy.
The Environmental Working Group also just released their list of the best sunscreens. There are some great mineral and non-mineral options.
As for me, I'm still looking for the holy grail of sunscreen – the natural lotion that won't make Josie bright blue. This year I think I'm going to try these
All Terrain Kidsport Sunscreen Spray SPF 30.
And the Aubrey Organics Saving Face SPF 15 Sunscreen for me. I love their conditioner and I could get this one at PCC.
How about you? Do you have a natural sunscreen you love?