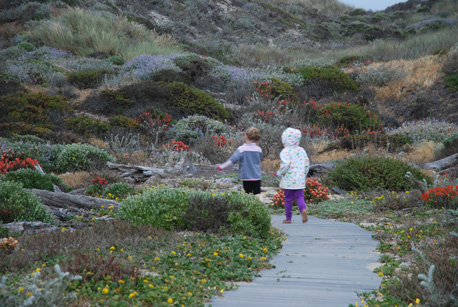 We were in Monterey a few weeks ago and one night there was a terrible thunder storm that shook the house and cut the power, at least that's what I've been told. I have no recollection. All I remember from that night are my dreams.
In the first dream, a box of kittens had fallen from someone's car and there were tiny kittens running all over the freeway. I was driving and suddenly trying not to hit the kittens or the people who were trying to save them. They were so tiny with eyes closed and their mewing mouths. So tiny! Don't hit the kittens!
In the next dream I'd scored the lead role in a musical. I was wearing some kind of costume that may or may not have been made of paper mache, and I was about to go on stage without having practiced at all. Oh, and I'm tone deaf. There's that too.
Anxiety anyone? Apparently I'm stressing about my upcoming readings and "author signing" events and wondering how we will keep a baby, a tiny little baby, from being run down by the speeding hatchback of life.
Lots of things are happening over here. Lots of good things. No news on the adoption front, sounds like the waits are longer than ever. BUT, it looks like I'm headed to New Orleans to party with 30,000 librarians at the American Library Association's Annual Conference on June 25th. I'll have an author signing and a hopefully do a reading at a bookstore while I'm there. If you know anyone in New Orleans, pass it on; let them know I'm coming. More details later…
The first version of advanced (rough draft) copies of Who in This Room: The Realities of Cancer, Fish and Demolition will be done on Friday. I can't wait to hold it.
The katherinemalmo.com and katherinemalmo.com websites are under construction.
The launch party and reading dates are being finalized for October. I get sweaty palms just thinking about them. Save the kittens!
Finally, the lovely people at CALYX Books are making a video trailer for the book. What fun! Have you seen any book trailers that you really like? Any thoughts on what should be included?
PS – Save the kittens!