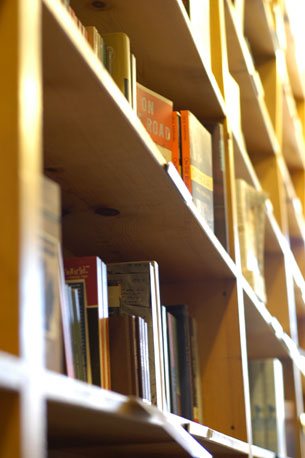 It seems like it's about time to make myself useful, that I should impart some great knowledge or research findings. There's just one problem. This book. I'm trapped and I can't get out. Not only is David Sedaris on CD occupying my limited free brain space in the car, but at home it's all about the book. I dream of the end of the day when I can go to bed and read it. That's all I want.
I love a good epic, multi-generational tale, one that starts with the narrator's grandparents immigrating to foreign lands usually, but not always, in times of war or disaster, on cargo ships surviving illnesses like tuberculosis and scurvy. I love almost any story that involves scurvy, except those that involve Ernest Shackleton and the eating of pets. I love present narrators – narrators as characters – who talk to me and tell me their stories. I love stories that end lifetimes later with the realization and loss of love, not always the romantic kind. This book fills all of these requirements. It might just make the list of my top 3 favorite books of all time.
The list:
Middlesex, Jeffrey Eugenides
The Brief and Wondrous Life of Oscar Wao, Junot Diaz
And now: Cutting for Stone, Abraham Verghese
What are your top 3? Don't cheat. Only 3. They don't have to be literary or lofty; they only have to make you happy. Tell me.