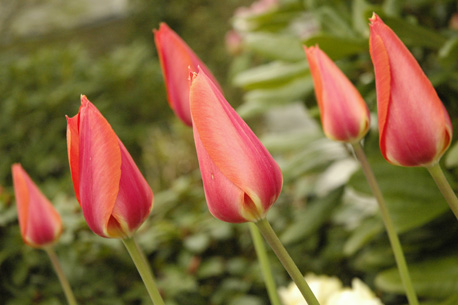 Before Who in This Room was picked up, I had a vague idea of why independent booksellers were important. Now I understand.
When Who in This Room made the rounds to the big publishing houses, I was told, over and over, that the writing was good, the story enjoyable but that it wouldn't sell. In a few cases, the editors were in favor of the book, behind the book, but the process always got hung-up in the marketing department. They didn't know how to sell the book and they weren't willing to take the chance. Too risky, they said.
Finally, the book was presented to CALYX Books, a small press who has been discovering and publishing women writers for thirty-five years. They were the ones who believed the book would sell and decided to take a risk by publishing it. I am flattered and honored by their generosity. They publish two issues of their excellent literary journal and one book each year. That's right, they publish one book a year. They take great pride in the work they do and they should, they do great work.
You know all those tables near the entries of the big chain bookstores, piled high with books, the latest, soon to be best sellers? Those spaces are all paid for. The big publishing houses purchase those spaces to push books they think will do well. You can be sure that Who in This Room will not occupy one of those spaces. CALYX Books simply can't afford it.
The people who work in independent bookstores – Elliott Bay, Third Place, Powell's, Village, Tattered Cover and many others – they actually read the books they sell. They read the books and they develop opinions; they make recommendations based on those opinions and upon what they hear from customers. They put books they like on tables and, sometimes, they put the books they like into customers' hands. I am grateful for them and I am hopeful that some of them will put my book into yours.
PS – CALYX Books is always in need of donations. They are a 501c3 so your contribution is tax deductible. You can also support them by subscribing to their fantastic journal. One of the stories from Who in This Room will be featured in the next edition.