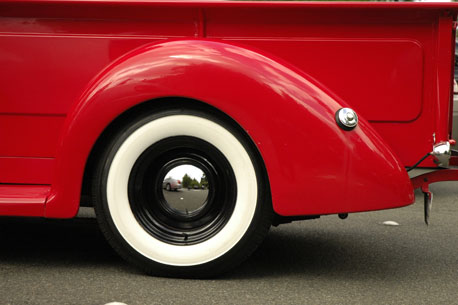 Have you read Outliers, The Story of Success by Malcolm Gladwell? While it's not a parenting book it is a great read for parents – an enjoyable and thorough analysis of what it takes to succeed. One of the points he makes is how much of a difference a few months can make in the physical, emotional and mental capabilities of children.
Recently I read this newspaper article about the increasing number of parents "redshirting" or holding back their kids from kindergarten. These are kids who are otherwise ready for school but instead of having them be the youngest in their class, their parents have held them back to make them the oldest, and thus, they believe better positioned to succeed.
In recent years kindergarten has become less play and more instruction-based. Maybe parents see the standards for attention and focus are higher. If a child isn't socially or cognitively ready then holding her back makes sense. It's a tough decision and I respect each parent's choice.
However, if the kid is ready by all accounts to go to school then why hold him back? Sure, I want my daughter to succeed but what's wrong with making her work for it? I was one of the younger students in my grade and school was never easy. I wasn't the kid who figured it out while taking the test. I struggled. Sometimes I cried, but I learned to work hard and be persistent. Isn't developing a good work ethic as important as succeeding? Isn't it more important than appearing to be smart because grades come relatively easy?
Besides, do you really want your child to hit puberty first? Do you want her entering her senior year of high school at the age of 18?
What do you guys think? Did any of you make a tough decision about when your child should start school? Someone disagree with me. Please.