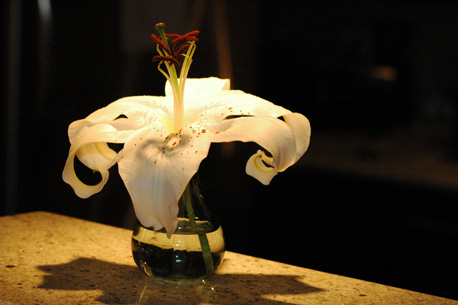 Warning: big announcement ahead.
We're waiting for a baby. We're waiting an indeterminate period of time, gestating without any delivery date, expecting without guarantee. It's hard to know what to call this period in the adoption process when you're in line but have no idea when the baby will come. I usually say we're expecting. Actually, we've been officially expecting for a month now, I just haven't had the time to tell anyone.
It tends to be something I casually drop into sentences, thinking that I've told the other person. Then: sorry, what the what?
The whole thing is a bit hard for me to believe. If I were pregnant, I could say something casual like, we were thinking about it and it just happened, all of the sudden. But it's hard to say we fell into our 2nd child, casually, maybe even accidentally, when we spent hours and hours writing the 20 pages of our autobiographies, and pondering our childhoods and our parenting philosophy in an effort to portray ourselves in the most positive light possible – pick us, pick us!
It all just seems so much more carefree and cavalier than last time. By the time we adopted Josie, we'd been waiting for a baby for 3 years, since before I was diagnosed, then through a year of treatment in which we let go of our hope of biological children, came to terms with the possibility of my short childless life, then started the adoption process. I was kind of a wreck by the time we finished the paperwork. Wait, I was kind of a wreck even before we started the paperwork. Then we got a dud of a social worker for the placement part of the process. Then we started working with a facilitator who yelled at me. I was officially broken by the time we got the call about Josie.
Fortunately it worked out. We met our girl a few days later. I realize now that in some deep hidden part of my brain, I believed the gift of a child was permission to live. It was a grant, a concession from the universe, a permission slip to go ahead and resume "life as normal." Carry on.
Of course, my rational brain knew this wasn't how the world worked but that didn't stop me from feeling it. The adoption of a child was a sigh of relief, a celebration of not just her life but the resumption of ours. I see that now and I understand the entirety of what was at stake.
This time, I know it will happen. The baby will come. No lives hinge on the delivery. I hope to relax and enjoy the process, even the wait, to enjoy the imaginary, indeterminate gestation. I have dreams of a wait time filled with preparation, nesting, house projects, photo books, and buying a few cute little baby things that I was afraid would jinx the process last time.
That's a nice dream but in reality, my imaginary, indeterminate gestation is filled with a tireless three-year-old, endless book edits, a job, and a blog, but this is it, this is what normal life looks like. This is us as we carry on. This is us, busily waiting to greet our new baby.