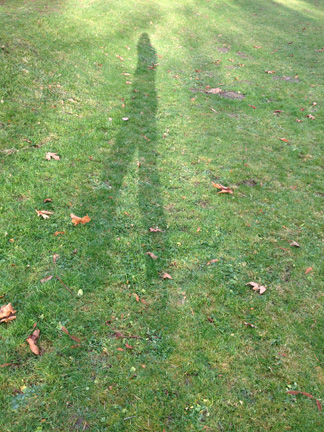 I came up with all kinds of delightful and exciting plans for my solo trip to Texas to finalize K's adoption, but the one thing – the moment I was really fantasizing about was Tuesday morning. With all the important stuff out of the way, on my last morning there, I would sleep in. Then I'd have a big breakfast in the hotel restaurant. There would be a white tablecloth at this breakfast, a scrambled egg, a big bowl of fruit, a slice of bacon, a pot of green tea and a newspaper. I would read the whole newspaper without interruption or the anticipation of dishes. Then I would check out of the hotel and leisurely make my way to the airport for my 2:00 flight.
As planned, I fly to Texas Sunday afternoon and arrive just after dark. Dallas freeways are nasty, a handful of spaghetti thrown on the floor. There are interchanges and spurs and every highway has two names. As an out of towner, it's hard not to take their interstates as a personal insult – an attack on your intelligence. Finally I arrive at the hotel.
The next morning I need to be at court at 9:00 am for a 9:30 appointment. I decide to take surface streets. Construction. One way's going the wrong way. Bad neighborhoods of run-down houses and mean dogs. I follow a car in which the driver is pushing a woman out the door while the car is still moving. Finally, I arrive at the courthouse and wait in the specified location. Nothing. At 9:25 I try to call the lawyer but my phone is not working. I start talking to strangers. I find my missing lawyer. At 9:30 K is finalized. Yay!
I step out of court to find a text from the social worker that says K's birth mother has cancelled our evening get-together. She has to work. Guess what that means? Nooooooooo.
Perhaps I'm losing sight of what is important here. Perhaps I should be focusing on the finalized adoption. Perhaps I should be focusing on the fact that I would get to meet the woman who gave birth to my son. But, all I know is that I'M MISSING THE SLEEP, THE WHITE TABLECLOTH, THE EGG, THE FRUIT, THE BACON, THE POT OF GREEN TEA AND THE NEWSPAPER.
I fall asleep early on Monday night and wake at 4:00 am after a terrible nightmare. At 6:00 am I'm in the car for the two hour drive though the dark and the fog on the crazy Dallas highways to Nowhere Texas. To stay awake, I drink too much black tea and without THE EGG, I'm all jittery and amped on English Breakfast by the time I arrive. I'm 20 minutes early and I fully expect her not to show up, but she is there. We have an intense two hour conversation. I know this is huge and what you really want to hear about and I will tell you about some of it another day, but that's not what I want to talk about today, so you're just going to have to wait while I talk about breakfast.
Then I have just enough time to use the restroom before hitting the road again for the two hour drive back to Dallas for my 2:00 flight. I spend the next 3+ hours uncomfortably dozing, all gaping mouthed and drooling and unable to get comfortable, and get home just in time for dinner, more exhausted than I started.
Someday, I hope to meet my Tuesday morning breakfast, but for now, today, I think I'll have to settle for reading the Styles section of the Sunday New York Times while I eat tunafish and grapes and stare down the pile of breakfast dishes. Maybe I'll linger a minute longer than normal. Maybe I'll make myself an extra cup of tea or eat a few extra grapes. Maybe I'll read over the notes from my conversation with K's birth mother and think of how awesome this little egg will be someday.