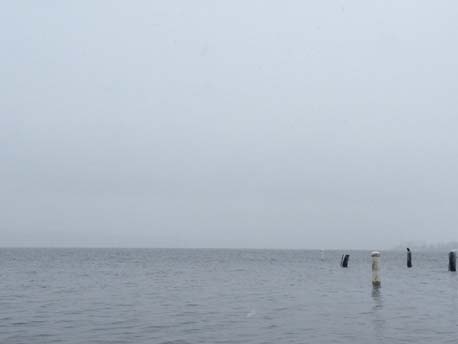 Two of my favorite breast cancer-related bloggers, Why Mommy and Cancer Culture Chronicles died on Monday. Susan Niebur was an astrophysicist and mother of two boys. Rachel Moro "believed 'it's time to move beyond pink ribbons' and messages of 'breast cancer awareness' and start agitating for 'real and meaningful action in the fight to eradicate this disease for good'" and blew me away with posts like this one about Komen's allocation of funds.
Monday night, after the kids were in bed, I did the dishes without music or news so I could think. I thought about how strange it was that Rachel died just as Komen was coming under such fierce scrutiny. Was she coherent enough to see and understand what happened when they pulled funding from Planned Parenthood? If she was, did her interest and passion ever wane? Did she still care even though it was too late for her cure?
And I thought about how strange it was they both died on the same day. What were the chances? What did it all mean?
All this thinking and dish scrubbing brought me back to my friend Emily's last few days. Josie is approaching the age Emily's daughter, D, was when Emily died. Josie does exactly what little D did when her mom was sick. She is always moving and dancing, she makes up songs and sings them to imaginary friends, and she's all smiles one minute and all scowls and crossed arms the next. She's exactly as a four year old should be.
I remember when we were matched with Josie and I realized her birthday was the same as my good friend's child and that gave me such comfort. As a new adoptive parent, I was subconsciously looking for signs, confirmation that the process had worked, that this was our child. Afterward, I saw it all around me, people finding reassurance in these found commonalities.
Death, especially when premature, always sends me out looking for signs, symbols, patterns. I seem to think that maybe if I can find the pattern I'll find some cause and effect, and if I find some cause and effect I'll see some explanation, and if I find some explanation then maybe I'll come up with some justification that will make their deaths alright. I can't keep myself from trying to make sense of the senseless.
As the evening wears on, I know that all I can do is keep scrubbing the dishes clean, keep scrubbing, keep thinking until my brain decides to let it rest. Eventually it will and then, since I am one of the lucky ones, in the morning there will be new dances to create, there will be songs to be sung to imaginary friends, and there will be sticky kid cheeks to kiss. And I plan to kiss those cheeks over and over again in the hope that maybe if I kiss them often enough and long enough I will leave a mark, a symbol, or a pattern that may someday help them to make sense of the senseless.